Your wife has been hinting you need to look for more space. Your kids are growing, and you really do not have a yard. You want them safe, and it would be really nice to have space for your fly tying equipment. Your wife wants a craft area, and – thanks to "dear" Uncle Rod – your teenager got drums for their birthday. If you only had a larger house to put some of those things, or a nice big garage to isolate the drummer in…
You do. It is right under your feet
Contacting the best basement finishers Colorado Springs has can save you money
We are fortunate in Colorado that so many homes are built with basement space. Our great geography allows us that privilege, but sadly, few basements get used for much more than junk storage, the holiday ornaments, or the laundry room. Your basement is most likely the size of your main floor of your house – which is a lot of area. Why consider an expensive addition or even buying a larger house with a bigger mortgage when you can utilize the existing space you have already been paying for in the basement?

What They Say About Us...
"Basement Finishers Colorado Springs does quality works in a totally well timed manner. We were always able to communicate any concerns we had with this company. I highly recommend this company for any of your basement repair or remodeling needs. You will not be disappointed."
"We recently completed a basement project with Basement Finishers Colorado Springs and we could not be happier. The team brought their fine workmanship and attention to detail that made all the difference in producing a finished product that exceeded our expectations. Joshua was very hands-on throughout our project and made himself available anytime there was a question or concern. The entire Basement Finishers Colorado Springs team was extremely professional, responsive and truly a pleasure to work with. I would not hesitate to recommend Basement Finishers Colorado Springs to any homeowner interested."
"An extraordinarily professional company that communicates well throughout the process. I would definitely recommend them to my friends and family and am already making plans for the next project with them."
"We were so impressed with the crew. They were always on time, polite & friendly and kept us up to speed on the process and always left everything cleaned up!"
"My new bedroom in the basement looks great and no longer smells musty. The crew was amazing, they worked some very long days and their attention to detail was appreciated."
"We couldn't be more pleased with our new basement. Basement Finishers Colorado Springs met our every need and more. From the designers to the project manager, carpenter and trade professionals, every aspect of the construction went off without any major problem or delay in the expected delivery date. Their were quick to anticipate and solve potential problems and address any of our requests. They were all such a pleasure to work with. The remodel was completed on time and under budget."
"We went through a long process of selecting a contractor to remodel our basement. We are so glad we chose the fine people at Basement Finishers Colorado Springs. It was a long project with many customized flourishes that were unique and challenging. Their team did an incredible job and delivered what we expected. Their professionalism, attention to detail and overall team work made for a stress free journey through the construction. Thank you to the entire team!"
"I have used Basement Finishers Colorado Springs for several projects in my home. The staff who designed, managed, and performed the work were excellent. The project did not go over budget and was completed as scheduled. I could not be happier with the new basement and have recommended their company to several friends. I highly recommend Basement Finishers Colorado Springs."
"Basement Finishers Colorado Springs remodeled the basement in our home. They were absolutely the ideal contractors. They were professional, friendly, trustworthy and very very courteous. They provided excellent guidance and technical advice during design, kept us regularly updated throughout implementation of the project, pro-actively resolved all potential project-related challenges and finished the project on time and within budget. If I have another remodeling project tomorrow, I would, without any hesitation, choose Basement Finishers Colorado Springs."
"Basement Finishers Colorado Springs did an amazing job on our basement at home. They were incredibly easy to work with, and did a professional and excellent job. I recommend them highly."
Basement Remodeling in Colorado Springs Creates Usable Space
When you have a basement being used for storage, laundry, or even an old fashioned pantry, it is time to wisely use your investment. Hiring a licensed contractor who specializes in basement remodeling, finishing, and construction is a wise move, costing far less than it would to sell your current home and buying a bigger one with almost definitely a larger mortgage payment. Financing an expensive addition to your current home, if you even have space on your lot, can be very costly and may not be highly recoverable when you go to sell. You are already paying for the space, and it most likely is already under heating and cooling. Use what you already have, smarter.
How many times have you wished you could have the guys over for some snacks and the big game, and stay out of the way of the wife? Had a space for a home wine cellar? Does your teen have a study group that you would like to know where they are for the studying instead of just "out"? What about needing a home office for your small business, start-up, or a place for your spouse's budding craft hobby? A well-planned and finished basement can be all those things, as well as a studio apartment, a guest bedroom, an in-home theatre, art studio, music room, den with a fireplace, recording studio, exercise room, and so many more dreams. What is your dream space? Finishing your basement can make it happen.
Colorado Springs Basement finishing is not a DIY job
Some people think they are going to tackle the basement in their home and do the remodel or build-out themselves. They plan and talk and buy materials and tools and start…. And more often than not, it does not get very far. Either the other half is not happy with the dust and noise, or the DIY-er quickly realizes just how hard it is to hang drywall over their head, frame in walls, or build enclosures around things that just seem to jut out or be in the way in a basement.
Building out a basement is more complicated than most people think. It is not just a big grey box to fill with…stuff.
Building out a basement requires planning, knowing what you want to end up with, and how to get there so it is aesthetically pleasing, utilitarian, and frankly, fun. A well designed basement remodel adds space, rooms, to your home, and not space you rarely if ever see, kind of like all that stuff you have stored down there right now. What is in that big box behind the Christmas tree, anyhow?
Basements also require code compliance. A lot of the electrical, plumbing, duct work, sewage pipes, gas lines, and other things that supply and take care of the rest of the house originate in or pass through the basement. A lot of those things have to be accessible on occasion, too. That means when you plan a wall or a ceiling, you have to plan how to build it safely around what is there, reroute if necessary, tie into if necessary, or make access panels to get to it when you have to. Those are not usually jobs for any DIY enthusiast. You only have to have one plumbing leak behind a wall to swear you will never build something that way, ever again.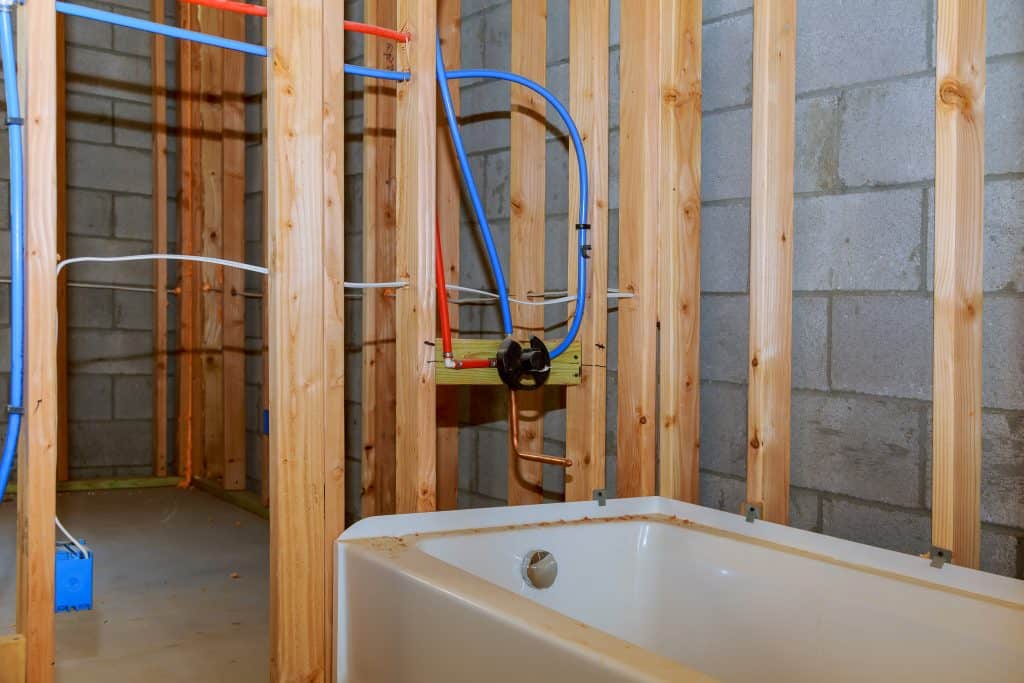 Why hire basement finishers Colorado Springs Recommends
After you look at the immensity of the job in remodeling or building a basement, it is time to contact a professional basement construction and building/remodel contractor. A true professional that specializes in basement construction and remodel knows the codes, what issues to look for, and the order things have to be done in for a successful job. There are peculiarities in basement remodels, such as dealing with dampness, lighting, and unique shapes that need built around or concealed. A professional basement finisher Colorado Springs recommends will know those things and be able to work with them, instead of those things becoming issues for the job.
The best basement finishing Colorado Springs has to offer
Our company does basement construction, finishing, remodeling, and are build out contractors located in Colorado Springs. We are local business owners who know the local regulations and codes, and have accounts with the local suppliers for materials. We are acquainted with your HOA's particular regulations about hours for work and jobsite requirements. We know you are trusting us with access to your home, and we take that and your family's security very seriously.
We come recommended by your friends and neighbors in Colorado Springs and work hard to take care of not only our customers, but our crews, as we all live here in this beautiful region as proud Coloradans together. We believe looking out for each other and our community is important. That is why we work so hard to make sure you are happy with your competed basement remodel.
Our quotes are free, and we will provide a detailed timeline for the project. You will get regular check-ins from our site managers. And if you have any questions, we can always be reached during business hours.
To get a good basement finish in Colorado Springs requires more than drywall
An experienced basement construction and remodeling contractor will know all the materials and challenges they might face in a basement job, and will take those into account when they walk for the estimate. They will look at the soil and compaction around your foundation and basement walls to see if adequate drainage is present. Dampness or signs of moisture inside the basement will be noted and a plan laid out to deal with it. Detailed notes will be taken to estimate materials closely. Locations of electrical outlets, lighting, plumbing fixtures, and drain lines will be written down. They will want to know your ideas, dreams, potential uses of the space, and a budget. They will know codes, regulations, and HOA rules if you have one.
A basement remodel requires more than just drywall and some wiring with a light fixture or two. There is wall covering, paint, flooring, carpet, and even what kind of floor you want in the basement for you to decide. The potential use of the room dictates what lighting may be needed, and even ventilation. Heating and cooling needs to service the entire space. Sound dampening may be a consideration. All these and many more things go into a complete, detailed, accurate quote so you know what you are getting, what you need to pick out, and how long it will all take so you can use your newly updated space.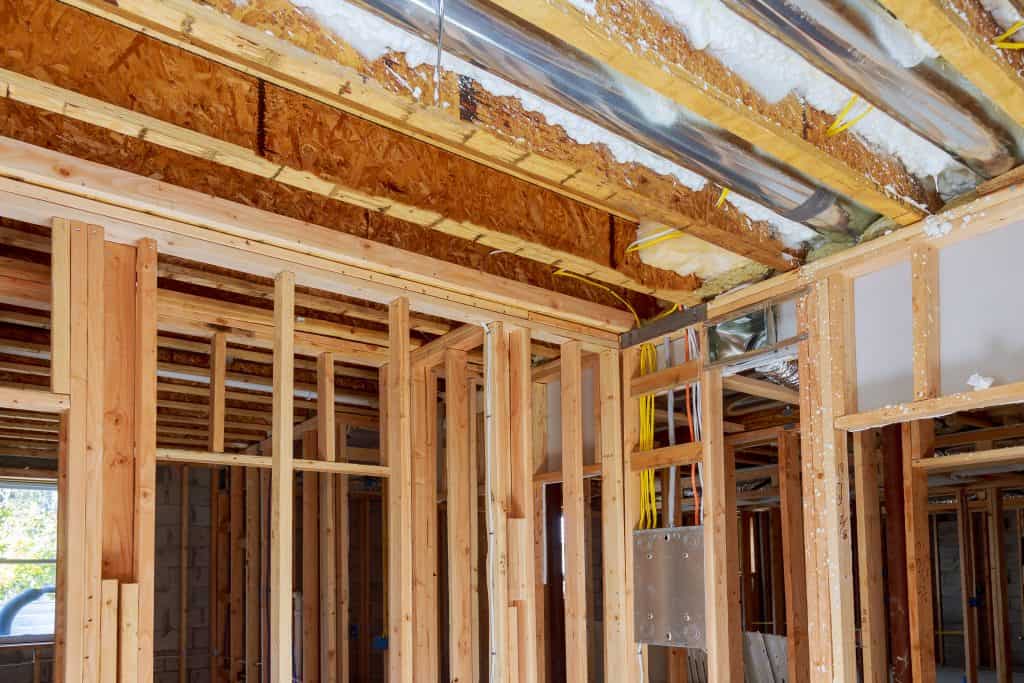 Will a basement remodel in Colorado Springs increase the value of my property?
The simple answer – yes, if the remodel is done well, and is utilitarian. You are adding square footage to your home, which automatically increases the valuation on your property. Having it built out correctly and well means a solid valuation with years of serviceability. When hail storms occur, it's important to fix any broken shingles or holes that might have formed after the storm has passed. Doing so will help prevent flooding in your basement. We recommend giving Roof Troop here in town a call after a storm to inspect for any damages to your roof – Visit Website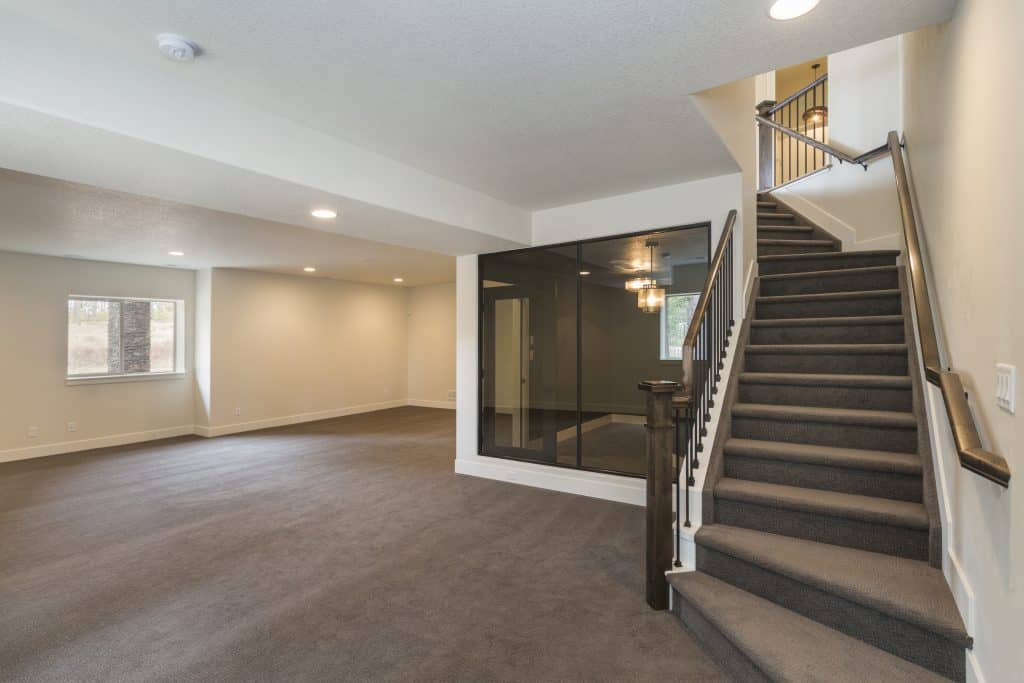 Why is a basement finish in Colorado Springs a smart investment?
Many people decide to get a basement finished, or have one they started and did not complete, completed, as a way to expand their home living space. It is far cheaper to finish out a basement than to build an addition to your home or buy a new, larger home. The national estimate is a 76% recovery of the cost of the build out for increased sales price of your property.

When you go to sell your home, one fact in Colorado known among realtors – the two most requested items that buyers look for are a remodeled kitchen and/or a well-finished basement.
Is a basement remodeling in Colorado Springs an economical idea?
Yes, especially compared to a costly addition to your home or selling and buying a larger home. The average basement finish or remodel runs around $15-40 per square foot, whereas an additional usually runs $180-250 per square foot. If you choose to buy another home, your mortgage will most likely increase and your property taxes certainly will be more. It is likely your maintenance and upkeep on a larger home will substantially increase, also. With the constant weather bombardment you may even need a new fence or you can have it repaired, we had our fence repaired by fence repair sacramento after our last bad storm.
When you need basement finishers Colorado Springs trusts, contact us for your free estimate
The estimate is free, and we will give you suggestions and ideas on how to best utilize your basement space. Our design team can help with the layout, or even assist with decorating ideas, as well as supply you with names of suppliers in the area that work with our company. Some even provide discounts to our customers for needed items on basement jobs we are completing.

The most under used space in your homes is probably your basement. Change that and take advantage of the space with a quality basement remodel or build today. Our quotes are free, and we would like to see your dream space become a reality and not "just a basement" any longer.